Tracklist:
---
Review:
---
Described as a champion of global cultural and ecological initiatives, Vanessa Branson is self- effacing when asked about her role as President and Founder of the Marrakech Biennale (formerly AIM Biennale). Founded in 2004, the Marrakech Biennale is a not for profit organisation which aims to establish Marrakech as a platform for contemporary art in Africa, the Middle East and the Mediterranean region.
North Africa's only trilingual arts festival, an event now entering its 6th edition and comprising visual art, literature and film programs featuring acclaimed international and Moroccan artists, the Biennale's objective is to build bridges between cultures.
In October 2014, Vanessa was awarded the Royal distinction of Officer of the Order of Ouissam Alaouite, at the occasion of the ceremony inaugurating he Mohammed VI Museum for Modern and Contemporary Art in Rabat, in recognition of the contribution she has made to the Moroccan cultural scene and, in particular, for her efforts in establishing Marrakech as an eclectic and diverse platform for the arts. She is also a trustee of the British Moroccan Society and Virgin Unite, and on the board of trustees of Global Diversity Foundation.

Voted as the number 1 travel destination in the world 2015 by Trip Advisor Awards, it's obvious that Marrakech has a lot to offer.
A well- known Jewish-Moroccan artist, Art- C intimates that in order to know Morocco, you have to know the people of Morocco and likens Moroccan people to the doors of the seemingly small houses one finds on Marrakech's bustling streets- that seem small and insignificant upon first glance, but when opened, reveals and 'Ali Baba universe', as he describes it.
It's this Morocco that Vanessa Branson fell in love with when a passion for travelling and the purchase of a rundown 'ruin' of a palace in the centre of Marrakech, turned into a project with pal Howell James CBE, and is today the magnificent and magical El Fenn.
Being passionate travellers, she and Howell had a 'Fantasy Hotel' game where they compared hotels they stayed in with their idea of an ideal hotel. This vision came to fruition with El Fenn.
Vanessa describes the moment they bought El Fenn in 2002, as 'a mad moment of exuberance after a big lunch' and describes the journey they went on to develop an 'ancient crumbling palace' into the beautiful boutique hotel which is today El Fenn.
'We weren't professionals, were just passionate travellers interested in design' says Vanessa, 'And we wanted to make it a place we wanted to stay in and our friends would enjoy and could afford to be in.' Not setting out to be professional business people, El Fenn is not a concept hotel, she says, 'we simply set out to create the most beautiful hotel.'
Entered through an unassuming doorway in the heart of the Medina, El Fenn is described as being a place where one can dress up or down according to one's mood, where people are happy to lie around in one of the beautiful public spaces rather than be tucked away in their own private balconies, there is no time structure and one can enjoy meals served in the lively restaurant or brought to you on a tray 'where you can lie and eat, read your book or sit on your computer'. With its beautifully bespoke bedrooms and 3 breathtakingly luxurious tree- filled courtyards boasting marble fountains, El Fenn is at once warm and inviting, with dark wood antique carved wooden doors, its rich fabrics, comfortable furnishing and roaring fireplaces and at the same time, discreet and mysterious, with its magical dusky ambiance hinting at hidden mysteries and enticing secrets. Renowned Moroccan architect Amine Kabbaj added his Midas touch to the project, maintaining and restoring the historic Moroccan architecture, extending the property to 28 rooms and adding all modern amenities. The 7000 square feet roof terrace provides the perfect views over the city any time of the day. It's no wonder that in December 2014, El Fenn was voted number one out of 950 hotels to win the prestigious Mr & Mrs Smith award for Best Dressed Hotel.
El Fenn breathes art and breath-taking paintings and photographs from its astonishing modern art collection live comfortably amongst contemporary and sometimes quirky installations, reflecting a rich tapestry of life- diverse, deliciously rich and startlingly beautiful in its cultural clashes and connections.
An installation comprising a collection of shoes at the front door had me courteously shedding my sandals, mistakenly thinking that it followed my adopted country, Norway's tradition off taking one´s shoes off when entering a home!
Committed to supporting local economy, local craftsmen and local projects with no synthetic fabrics but mainly organic ingredients and products used, this ethos is carried through all things El Fenn and resonates strongly as Vanessa sees one of the greatest rewards of owning a hotel as an opportunity to be a positive influence, building and lifting the community, supporting local projects and providing employment. El Fenn supports local economy by sourcing its mostly organic food from local suppliers. . This consciousness and commitment to living and practicing business with a social and environmental conscience is something guests can feel and appreciate, as modern travellers become more aware and conscious about investing in destinations and businesses which have an aspect of sustainability – be it social or environmental. According to Vanessa, Morocco is undergoing a permaculture revolution, and most things are already naturally organic. She describes the national dish, the Tagine, as being intrinsically organic in that it's prepared in one dish, food is shared and water is saved because there's very little washing up to do.
El Fenn clearly demonstrates a supportive environment for staff, who are not seasonal but individuals and families who have grown with El Fenn- warm and professional, discreet and passionate about what they do. Vanessa speaks warmly about her El Fenn 'family', the relationships that have blossomed under her umbrella and her joy at having 'grandchildren' borne of those.
Speaking about the evolution of her life along with the evolution of her relationship with Morocco, Vanessa is radiant as she describes her journey as a passionate curator of contemporary art in London to her founding the Annual Marrakech Bienalle.
'One of the most exciting things about getting past 50' she says is that the strands of one's life comes together and evolves with family and environmental issues then evolves when one moves to another country as she did with Morocco. And for Vanessa, it came together with the Biennale.
Vanessa speaks about the period just after the completion of the primary stage of the rebuilding of El Fenn as being a period characterised by George Bush's ' for us or against us' speeches in the media and the fear in the rest of Europe wanting to follow what he was saying.
Witnessing the lack of nuance and understanding about the situation and having worked in the arts all her life, she thought it good to have an art event in Morocco to serve as a platform for debating ideas. 'Someone once said 'a museum is a safe place to discuss dangerous ideas' Vanessa says conspiratorially.
It resonates. Having had the privilege of attending the Nobel Peace Prize Concert at the end of 2015, my husband and I witnessed this Year's Nobel Peace Prize recipients, the Tunisian National Dialogue Quartet, awarded for its contribution to building a pluralistic democracy in the wake of the Jasmine Revolution of 2011, come on stage and speak about how art and culture are necessary for creating dialogue and how dialogue is necessary for Peace and Democracy. It's a theme of our times and Vanessa finds the arts a peaceful yet powerful way to assist a people in finding their critical voice, seeing it as an amazing vehicle to 'confront big issues without it being personal.'
She describes it as a country at the vanguard of projects such as solar power where people are embracing the permaculture revolution happening there. 'When a country is confident about its future', says Vanessa, ' it's reflected in their cultural output- as with Morocco , which is an extraordinary country and most exciting country I'm is spending time in right now.'
To contact and book at El Fenn, visit their website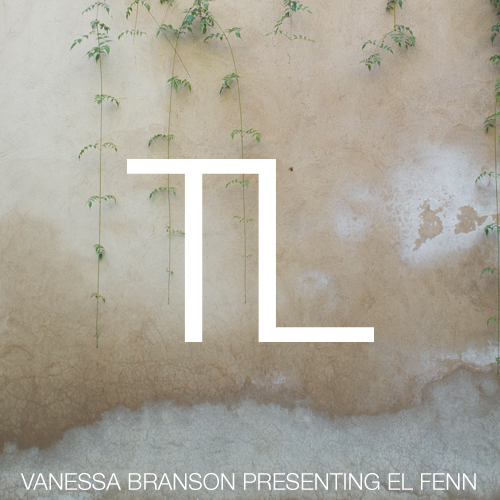 Release:
---
Buy On: /
Label: Thought Leader Global Media
Release Date: 2016