Tracklist:
---
Review:
---
The city of Marrakech in Morocco came alive with art, culture, installations and discourse as the Marrakech Biennale  took place from February 23 2016 until 8 May 2016.
Featuring  works from 50 artists across several historical venues, the entire city becomes a living gallery.  Ancient landmarks  and Public heritage sites such as Palais El Badi and Palais Bahia play host to installations of artists from around the world who collaborate with Moroccan artists and craftsmen to produce the artworks that adorn this city´s landscape for 11 weeks.
The Curatorial theme for MB6 has the intriguing title: Not New Now and Palestinian curator Reem Fadda,  Associate Curator of Middle Eastern Art for the Abu Dhabi Guggenheim, selected artists from Africa, Europe, the Arab world, and their diasporas to interpret this theme.
One can seemingly pull many strands of interpretation and one suspects it alludes to a societal obsession with ´newness ´or trendiness ,  referred to by Reem as  "hollow consumption".
Described as political but not politicised by assistant curator, Ilaria Conti, MB6 plays host to varied interpretations of the theme, ranging from the hauntingly poignant to the stark and structural to post- colonialist solutions suggesting a renaisance of specificity.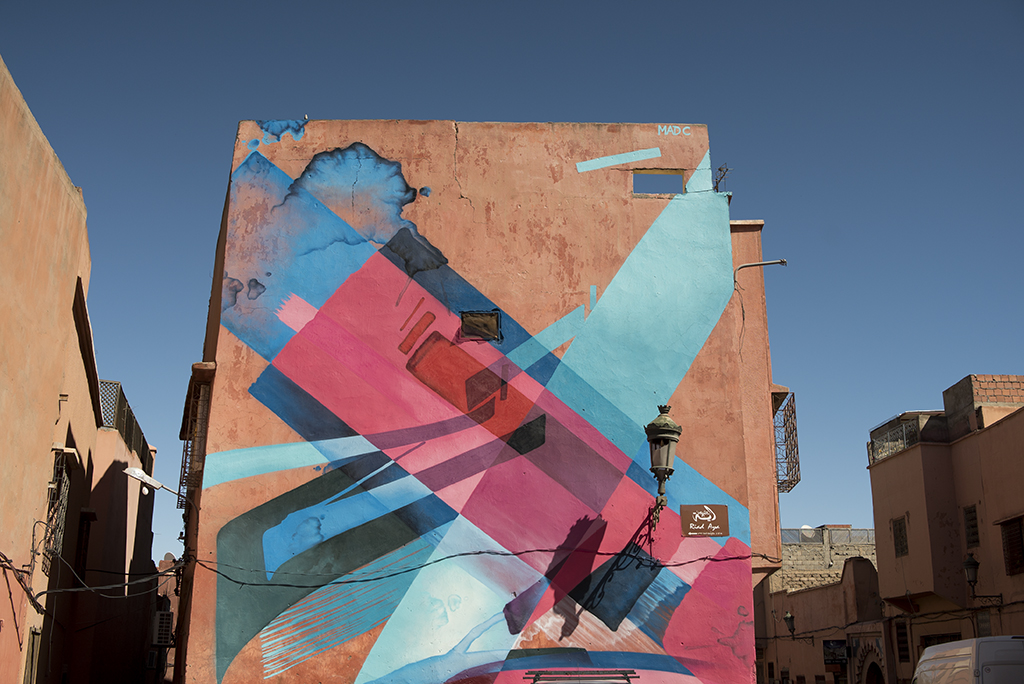 Parallel and partner projects happen "Off the Biennale" and takes one on interesting journeys through the city´s many narrow streets and alleys to uncover these gems. In its 6th edition, the Biennale also introduced Street Art as a public project this year, where  the art of leading international and local street artists adorn the city walls, inviting all  to engage with the works.  Included is North Africa's largest mural at 6,400 square meters,  depicting two figures communicating across borders, commenting on the migration crises, and painted by Italian artist Giacomo Bufarini RUN.
The Biennale has grown to become one of the top 20 Biennales worldwide and boasting a thriving visual art and literature program. We chat with Vanessa Branson, founder of the Marrakech Biennale,  Amine Kabbaj- President of the Biennale, Ilaria Conti, Assistant Curator  and artists Fatiha Zemmouri, Eric van Hove and librarian Juan Asis Palao.
www.marrakechbiennale.org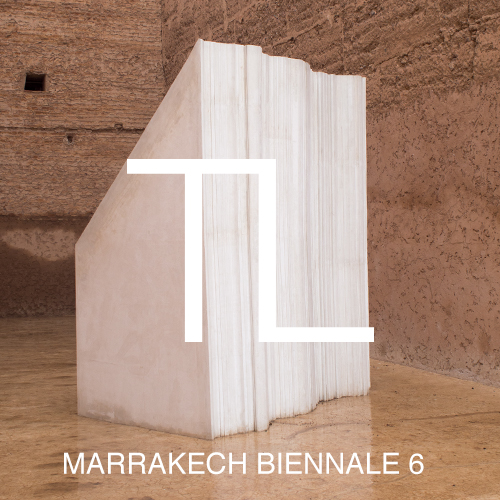 Release:
---
Buy On: /
Label: Thought Leader Global Media
Release Date: 2016